Here are the 10 Interesting Facts About Dogs
This friendship between dogs and men lasts for more than 15,000 years or from the moment the dogs were first domesticated by cavemen in the Paleolithic Age. Today, humans live side by side with more than 700 types of pure bred dogs in the world. According to statistics, estimated number of canines in the world is around 400 millions. Here are some interesting facts about dogs that most of the owners should know.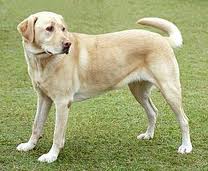 1. Dogs descend from wolves. Approximately 15,000 years ago dogs diverged from their ancestors – wolves. In the year 1993 dogs were classified as a subspecies of the grey wolf (Canis Lupus).
2. Dogs have amazingly good sense of smell. While humans have around 5 million smell-sensitive cells, dogs have 40 times more, nearly 220 million. With powerful sense of smell, dogs can determine odors at concentration level that is 100 times lower than any man can sense. That's why many dogs are used for finding missing persons or illegal materials such as drugs, bombs and explosive. Studies show that some dogs can even smell our diseases. Four legged buddy can be the first to notice thet you have cancer, epilepsy or diabetes.
3. Dogs have an incredibly good hearing. Once again, dogs are far better than humans in detecting sounds. Dog's ear can catch frequency range from 40 Hz up to 60,000 Hz. Their amazing hearing capacity is helped by head muscles which can detect exact position of the source of the sound. That's why some dogs have ears like rabbit and they use them as radar. Also, dogs can hear ultrasonic sounds.
http://www.petpaw.com.au/wp-content/uploads/2012/12/Screen-Shot-2014-08-19-at-4.39.14-pm.png
266
842
Tristan G
http://www.petpaw.com.au/wp-content/uploads/2012/06/logo2.jpg
Tristan G
2012-12-26 03:13:46
2014-08-19 06:41:29
10 Interesting Facts About Dogs