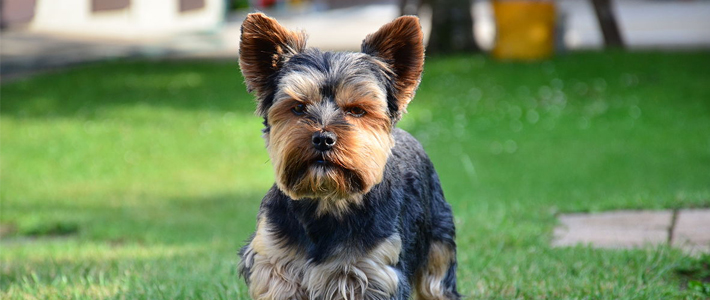 Who wouldn't fall in love with this frisky, lively, bright and loving diminutive beauty. A lover of comfort, the Yorkshire Terrier enjoys cuddling on laps and snuggling into soft pillows. They are commonly called excellent companion dogs, well-known for their small size and perky personalities.
If you are one of those who can't resist this little bundle of fur and are planning to get one, it is important to know the breed completely before jumping in.
There are two kinds of Yorkie, one that is vigorous and another that is a delicate toy dog. However, the relationship an owner has with an individual dog will depends a lot on the way he or she views him.
Yorkshire Terrier, a Bright, Active and Frisky, Athletic and Loving dog breed. Find out if this is the right breed for you.
http://www.petpaw.com.au/wp-content/uploads/2015/11/Yorkshire-Terrier-Pup.jpg
300
710
Cabbie Patch
http://www.petpaw.com.au/wp-content/uploads/2012/06/logo2.jpg
Cabbie Patch
2015-12-07 11:09:43
2016-01-31 02:21:17
A Diminutive Beauty - Is the Yorkshire Terrier Right for You?